Valerie Lopez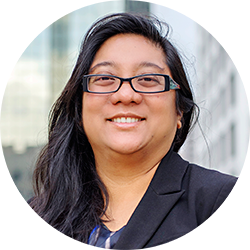 Of Counsel
Valerie Lopez is Of Counsel to The Law Offices of Jerod Gunsberg and defends clients in criminal matters at both the state and federal level throughout California. While Ms. Lopez regularly handles a wide variety of criminal cases, she has particular expertise in defending medical marijuana cases. Ms. Lopez has represented hundreds of medical marijuana patients, collectives and dispensaries and is also a member of the legal committee for the National Organization for the Reform of Marijuana Laws. Attorneys, judges, prosecutors and law enforcement throughout Los Angeles and California regard Ms. Lopez as one of the most credible and knowledgeable attorneys in the medical marijuana field.
Some of Ms. Lopez's recent successes include several cases in which medical marijuana cultivation and possession for sale cases were dismissed at an early stage after successfully raising a medical marijuana defense. Notably, Ms. Lopez recovered 37 pounds of marijuana which law enforcement seized from a medical marijuana collective.
Aside from her work defending marijuana cases, Ms. Lopez has vast experience in defending a wide range of criminal cases such as narcotics cases, weapons charges, domestic violence, vandalism, violent crime, theft, and complex fraud matters. She has also worked extensively in the areas in which criminal law often intersects with immigration issues, particularly deportation defense and asylum, representing clients in immigrations court, family-based petitions, employment visa and adjustments of status.
Before joining The Law Offices of Jerod Gunsberg, Ms. Lopez was a senior associate at an established Los Angeles criminal defense firm. She is a graduate of Georgetown University and Pepperdine School of Law. Ms. Lopez also serves as an adjunct professor at Pierce College and Los Angeles Mission College.
Ms. Lopez was named as a Super Lawyer "Rising Star" in both 2013 and 2014 and is a member of California Attorneys for Criminal Justice, National Organization for the Reform of Marijuana Laws, Americans for Safe Access and the National Association of Criminal Defense Lawyers.
Ms. Lopez is admitted to practice in all California State Courts and in the United States District Court for the Central District of California.
Related Categories