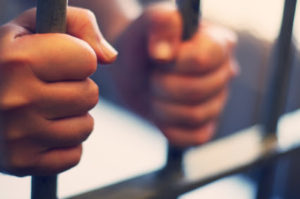 There is a significant new piece of case law regarding California bail that just came down January 25, 2018. As you may know, there's been an ongoing national discussion about reforming the cash bail system at the state and local level. California has been at the forefront of this debate. As a starting point, if you need background on the California bail system, click here to read my article on California bail. I'll wait.
The California Court of Appeal's Ruling
Before this change, the way it worked was that judges did not consider whether a defendant could actually afford to pay the bail amount. This resulted in defendants being forced to stay in custody because they couldn't come up with tens of thousands of dollars (or more, or less) to pay a bail bond agent to secure release. People accused of crimes were also often forced to decide as to whether they should hire a lawyer or post bail, as they can often only afford one or the other.
But on January 25, 2018, things started to change. In a case called In Re: Humphrey, the California Court of Appeal held that a court must consider the defendant's ability to pay the proposed bail amount, and that failure to consider non-monetary alternatives to bail violates a defendant's Constitutional due process rights.
So What Does This Mean for Defendants Pending Trial or the Resolution of Their Case?
This means that where before judges would never consider a defendant's ability to pay when setting a bail amount, they must now do so. There are alternatives to posting cash bail that would ensure a defendant's return to court for future appearances and also help safeguard the community (no, there is no connection between cash bail and either of these things). Non-cash alternatives could include GPS monitoring, a close relative signing a promissory note for defendant's return to court (which is what is often done in the federal system), or other preventive measures.
More importantly, the California Attorney General's Office has agreed with the Court of Appeal on this ruling. The AG's office will no longer defend bail appeals in which a judge has not considered the defendant's ability to pay or other non-monetary bail sources.
Is This a Cure-all for Bail Reform?
No. But this is a significant step in the right direction and now gives criminal defense attorneys an opportunity to make meaningful arguments and run substantive hearings regarding their client's release. It gives people who are of limited financial means an opportunity to get out of jail pending trial or the resolution of their case.
Most importantly, it shows that we're headed towards comprehensive bail reform in California. Given this court opinion and the AG's position on bail, the legislature will undoubtedly develop a statutory framework to re-work California's bail system. We all agree that the decision for those who stay in jail and those who go home shouldn't depend on who can afford it and who can't.
Stay tuned. There will be many more developments on this in the coming months.
In the meantime, if you or a loved one are accused of a crime and need assistance with a bail hearing from a qualified bail lawyer, please do not hesitate to contact my office for a free and confidential consultation. Call us at (323) 633-3423 or via this secure contact form.
Related Categories