Jerod Gunsberg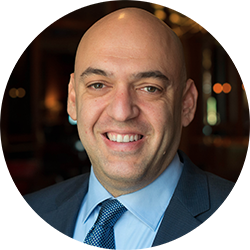 Founder
Jerod Gunsberg is a seasoned, Los Angeles-based criminal defense attorney, representing clients in all California state and federal criminal matters. He focuses his practice on a wide array of criminal defense matters including misdemeanors, violent offenses, complex narcotics, white collar crime, sex offenses, cyber crime and juvenile delinquency/youth justice issues.
Jerod spent the early part of his career in the entertainment industry and even owned his own independent record label for a time. Yet Jerod was drawn to practicing law, specifically criminal defense. He attended the evening program at Loyola Law School in Los Angeles while still holding down a full time job in the music business. As he transitioned careers, he was accepted into Loyola's prestigious Center for Juvenile Law and Policy as a clinical student. While still a law student, he represented youth charged with serious offenses in courts throughout Los Angeles County. After law school, Jerod was recruited by some of Los Angeles County's top criminal defense trial lawyers to represent clients on serious felony trial matters including murders, sex offenses, major narcotics cases, and complex fraud cases at both the state and federal level. He then founded and developed a successful criminal defense law firm, the Law Offices of Jerod Gunsberg.
Jerod's s notable federal matters include complex, multi-jurisdiction wire fraud and RICO cases, honest services fraud, health care fraud, large scale narcotics trafficking, and defending individuals charged with threats against high profile public officials. This is in addition to representing individuals in pre-indictment representation at the early stages of federal investigations. Over the years, Jerod has played key roles in a securities fraud and wire fraud case in which the government alleged a $5 million loss; a 2000kg marijuana distribution conspiracy; one of the largest seizures of PCP in the history of the United States; and represented a defendant in a case involving international sports gambling and bookmaking. He has also worked extensively with federal agencies in defending a wide variety of federal criminal law matters, including the FBI, DEA, Secret Service, Homeland Security, IRS CID, USPIS (US Postal Inspectors), USDA and the Department of Education, among others.
In California state courts, Jerod represents individuals charged in any and every criminal matter on the books. His deep knowledge of the state court legal system, especially in Los Angeles County, is a tremendous advantage for clients looking for representation with the legal knowledge, practical experience, and emotional intelligence to navigate the sprawling, often chaotic waters of America's largest criminal court system.
To this day, Jerod remains devoted to the defense of children and teenagers in the criminal justice system. He was recognized by the Los Angeles County Bar Association for his commitment to youth justice issues and is a frequent commentator on juvenile defense topics for both the legal community and across the media landscape. He has been featured in the Los Angeles Times for his work towards juvenile justice reform. Jerod's thorough, tireless, empathetic approach has earned him a reputation as the first-call to represent minors in the most challenging juvenile defense cases. Often, these are matters where youth are facing lengthy sentences in adult prison and/or strikes under California's three strikes law. Jerod has represented juvenile clients in conjunction with the American Civil Liberties Union (ACLU), Public Counsel, and is frequently retained by other criminal defense attorneys as an expert consultant on juvenile delinquency matters.
Jerod has been named a Southern California criminal defense "Super Lawyer" every year since 2019. He is active in the legal community he serves. He is a member of the following organizations: the National Association of Criminal Defense Lawyers, California Attorneys for Criminal Justice, the Los Angeles Criminal Courts Bar Association, the Pacific Juvenile Defender's Association, and the Los Angeles County Bar Association. Jerod has also served as a guest lecturer at Harvard University, a role in which he discusses the art of narrative storytelling in high stakes circumstances.
Jerod is admitted to practice in all California State Courts, the United States District Court for the Central and Southern Districts of California. He has obtained pro hac vice admissions in multiple federal jurisdictions across the country.
Related Categories