Jerod Gunsberg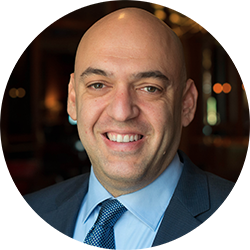 Founder
Jerod Gunsberg is the founder and lead attorney of the Law Offices of Jerod Gunsberg. He is a seasoned criminal law defense attorney, representing clients in all California state and federal criminal matters. He focuses his practice on many different types of criminal cases, including misdemeanors, violent offenses, complex narcotics, white collar crime, medical marijuana defense, sex crimes, elder abuse, computer crime and juvenile criminal issues.
Mr. Gunsberg spent the early part of his career in the entertainment industry and even owning his own independent record label for a time. When he decided to follow his life long dream of practicing law, there was no turning back. He graduated from New York University where he was a University Honors Scholar. He was then recruited by some of Los Angeles County's top criminal defense trial lawyers to represent clients on serious felony matters including murders, sex offenses, major narcotics cases, and complex fraud cases at both the state and federal level. From this impressive start, he has been able to develop and build a successful law firm with two respected and experienced colleagues, Martin Lijtmaer and Valerie Lopez.
Mr. Gunsberg's notable federal matters include a securities fraud and wire fraud case in which the government alleged a $5 million loss; a 2000kg marijuana distribution conspiracy; one of the largest seizures of PCP in the history of the United States; and representing a defendant in a case involving international sports gambling and bookmaking, and various narcotics trafficking cases. This is in addition to the wide variety of other federal matters Mr. Gunsberg handles, including pre-indictment representation at the early stages of federal investigations. In that vein, he has also worked extensively with federal agencies in defending these types of matters, including the FBI, DEA, Secret Service, Homeland Security, IRS CID, USPIS (US Postal Inspectors), USDA and the Department of Education, among others.
A pursuit Mr. Gunsberg is particularly devoted to is the defense of children and teenagers in the criminal justice system. He received a national award for his work in defending minors in Los Angeles County's juvenile courts and was featured in the Los Angeles Times for his work towards juvenile justice reform. Mr. Gunsberg has represented juvenile clients in conjunction with the American Civil Liberties Union (ACLU), Public Counsel, and is frequently retained by other criminal defense attorneys as an expert consultant on juvenile delinquency matters.
Named one of California's "Rising Star" criminal defense attorneys by "Super Lawyers," Mr. Gunsberg is also active in the legal community he serves. He is a member of the following organizations: the National Association of Criminal Defense Lawyers, California Attorneys for Criminal Justice, the Los Angeles Criminal Courts Bar Association, Americans for Safe Access, the Drug Policy Alliance Network, the Pacific Juvenile Defender's Association, the Los Angeles County Bar Association, the Beverly Hills Bar Association and the American Bar Association.
Mr. Gunsberg is admitted to practice in all California State Courts, the United States District Court for the Central and Southern Districts of California and the District of Colorado.
Related Categories