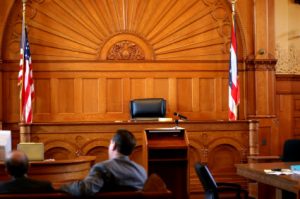 By now, you may have heard about the case of Brock Turner, the Stanford University student and star swimmer who was convicted at trial of rape of an assault with intent to commit rape of an intoxicated woman, sexually penetrating an intoxicated person with a foreign object, and sexually penetrating an unconscious person with a foreign object. Instead of the prosecutors recommended six years in state prison, the judge sentenced Turner to 180 days in jail, 3 years of probation, and mandatory lifetime sex offender registration.
I don't know anything about the case beyond what's been reported in the media (I mainly practice in LA and SoCal). I too am surprised at the light custody time after the defendant was convicted on all counts. The politics of privilege, in this case, are devastating.
People have been asking me my take on the Brock Turner case. Here it is:
At first, I hoped that perhaps there was something that played out at trial, something in the evidence or the demeanor of witnesses that swayed the judge, something in the probation department's investigation that could justify the sentence.
But after reading the powerful impact statement from the victim, after learning that dirt and pine needles were removed from the victim's vagina after the attack, after learning that the victim was passed out during the entire course of the assault, after learning that Turner RAN AWAY after two good Samaritans happened upon him while he was committing the crime. After hearing the jury was out less than two days. No. It really is that bad. There was no viable claim of a reasonable belief of consent.
And it's really all about what Brian Banks has to say in this interview with the New York Daily News
Brian Banks is a former football star who spent six years in prison after being falsely accused or rape. Banks is black. Turner is White. Turner had resources for a defense. Banks did not.
Why did Turner avoid prison? Here's what Mr. Banks has to say:
"I would say it's a case of privilege," Banks said. "It seems like the judge based his decision on lifestyle. He's lived such a good life and has never experienced anything serious in his life that would prepare him for prison. He was sheltered so much he wouldn't be able to survive prison. What about the kid who has nothing, he struggles to eat, struggles to get a fair education? What about the kid who has no choice who he is born to and has drug-addicted parents or a non-parent household? Where is the consideration for them when they commit a crime?"
I agree.
On the other side of the coin, Turner will be forced to register as a sex offender for the rest of his life. This is a life sentence. California's sex offender registry laws are the most onerous in the country. It comes up on every background check, he will be on the sex offender website which is aggregated and pushed to people's phones. People will be notified whenever he moves to a new neighborhood. Within 5 days of relocating to a new area, he must register with local law enforcement. When the jail sentence is over, when the probation expires, this offense will follow still follow him forever.
Related Categories