Defense Attorney Martin Lijtmaer Practicing in Los Angeles, CA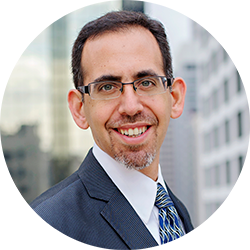 Of Counsel
Martin Lijtmaer is Of Counsel to The Law Offices of Jerod Gunsberg and represents clients in all California courts – both state and federal. He handles cases from misdemeanors such as DUI, drug possession and resisting arrest, to violent felonies such as assault with a deadly weapon, rape, and murder. Martin is fluent in Spanish and has developed expertise in the intersection of immigration and criminal law.
Prior to moving to Southern California, Mr. Lijtmaer worked as an associate at a top-ranked New York law firm in the white-collar group where he conducted both criminal and general litigation.
Mr. Lijtmaer graduated from Northwestern School of Law in Chicago where he focused his studies in the area of criminal law and in juvenile defense. He authored an article criticizing the felony-murder rule, which was selected for publication in Northwestern's prestigious Journal of Criminal Law and Criminology.
Prior to entering the legal field, Mr. Lijtmaer received his undergraduate degree from Wesleyan University and a Masters Degree from Rutgers University in musical composition and theory.
An active member of the Los Angeles legal and civic community, Mr. Lijtmaer has been recognized as a "Top Attorney" in Pasadena in 2013 and 2014, and is a member of the Criminal Law section of the Los Angeles County Bar Association.
Mr. Lijtmaer is admitted to practice in California and may appear before all California State Courts and in the United States District Courts for the Central and Southern Districts of California.
Related Categories