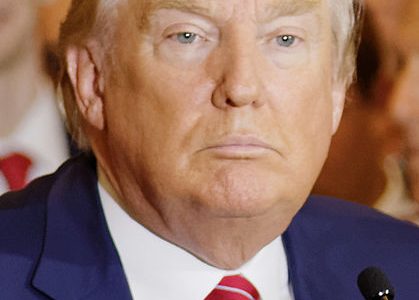 The Los Angeles County District Attorney has announced that James Lambert Otis is being charged with one felony count of vandalism for allegedly using an axe and a sledgehammer to destroy Donald Trump's star on the Hollywood Walk of Fame.
As the amount of damage exceeds $400, the District Attorney chose to file the vandalism charge as a felony. If convicted, Mr. Otis could face up to three years in county jail and a $10,000 fine.
So what's really the likely outcome in this case?
First of all, even though some may view this as an act of civil disobedience, the fact is that Mr. Otis defaced property that was not his and did so without permission of the owner. Seeing as how he took a pickaxe and a sledgehammer to Trump's star and there is video of him committing the act, it would be tough to argue this wasn't done willfully or with malice. Accordingly, the elements of Penal Code 594 will be met and the prosecution would likely be able to prove the elements of the offense beyond a reasonable doubt.
If Mr. Otis wanted to go to trial, his best shot would be to argue "jury nullification." That means the jury would have to ignore the judge's orders to apply the facts to the law and acquit Mr. Otis on social justice grounds. California courts do not recognize jury nullification as a valid defense and from a legal ethics standpoint an attorney would be on shaky ground if he or she went with this tactic.
That's not to say that Mr. Otis may not elect to go to trial anyway. It would certainly generate a lot of publicity and would galvanize many who are fervently opposed to Donald Trump. Although it would also likely galvanize Trump supporters as well.
So as a Los Angeles criminal defense attorney, what's my prediction? This is a relatively minor offense and a harmless offense, nobody was injured and Trump's star can be repaired and restored. The District Attorney's office certainly does not want to clog up the courthouse with a high-profile trial over a relatively minor offense. This is a case that can be settled. If Mr. Otis agrees to pay the damage, I suspect they will negotiate a disposition where this is reduced the felony charge to a misdemeanor with a short term of probation followed by a dismissal. And that will be that.
On the other hand, emotions and activism is high right now. Mr. Otis may very well want his day in court. As we've seen. Anything can happen.
Related Categories