If a loved one was just arrested for domestic violence in Los Angeles County and you're trying to figure out whether or not to post bail, you will want to read this. Here are some quick things you need to know.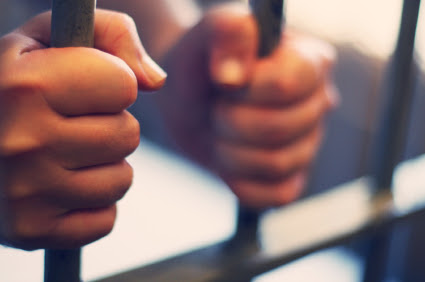 1) JUST BECAUSE SOMEONE IS ARRESTED FOR A FELONY, DOES NOT MEAN THEY WILL BE CHARGED WITH A FELONY
The two most common domestic violence charges are Penal Code 273.5 and Penal Code Section 243(e)(1). Penal Code Section 273.5 is domestic violence with injury. Penal Code 243(e)(1) is domestic violence without injury. 273.5 can be charged as a misdemeanor or a felony, 243(e)(1) can only be a misdemeanor. When the police make an arrest on a domestic violence case, they almost always arrest on a felony charge, whether there is visible injury or not. The police will then write up a report and send it off to the prosecutor for a filing consideration. It is the prosecutor who ultimately decides what to file, regardless of whether it is an arrest on a misdemeanor or a felony.
2) OK, SO WHAT DOES THE ARRESTING CHARGE MEAN FOR BAIL?
Money. In LA County, a felony domestic violence charge carries a $50,000 bail according to the official bail schedule. If your loved one can sit in jail until court, the case may be filed as a misdemeanor and the bail will go down. Or your experienced Los Angeles criminal defense attorney will try and get him/her released on his/her own recognizance, which means you won't need to post a bail at all.
3) BUT CAN THE BAIL GO UP?
Yes, if there are injuries serious enough to be considered "great bodily injury" (e.g. broken bones, lacerations requiring stitches, serious burns, internal injuries). Bail can also go up if the defendant has a significant prior criminal history, is out on bond on another case, or on probation. These factors are determinative in setting bail.
4) SO HOW DO I DECIDE WHETHER OR NOT TO POST A BAIL BEFORE COURT?
Look, I know you're reading a lawyer blog so the answer is "call a lawyer." A lot of this depends on the specific allegations and circumstances of the case. A lot (perhaps more) depends on which courthouse you're in and which judge you're in front of. And yes, you can call me at (323) 633-3423 for a free consultation and I will give you my opinion, no strings attached. I mean it.
Related Categories