Anyone who holds a license to practice medicine, nursing, dentistry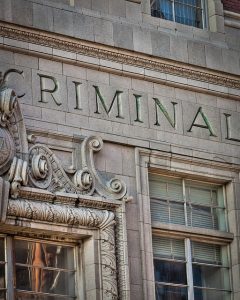 or pharmacy in the State of California knows that certain criminal convictions carry significant collateral consequences to their professional license. What is lesser known is that state licensing agencies, through the California Attorney General, can also take action against professional licenses before a conviction and before any evidence is taken at a preliminary hearing. This is done in criminal court through a relatively obscure proceeding under California Penal Code Section 23.

Penal Code Section 23 reads as follows:
In any criminal proceeding against a person who has been issued
a license to engage in a business or profession by a state agency
pursuant to provisions of the Business and Professions Code or the
Education Code, or the Chiropractic Initiative Act, the state agency
which issued the license may voluntarily appear to furnish pertinent
information, make recommendations regarding specific conditions of
probation, or provide any other assistance necessary to promote the
interests of justice and protect the interests of the public, or may
be ordered by the court to do so, if the crime charged is
substantially related to the qualifications, functions, or duties of
a licensee.
For purposes of this section, the term "license" shall include a
permit or a certificate issued by a state agency.
For purposes of this section, the term "state agency" shall
include any state board, commission, bureau, or division created
pursuant to the provisions of the Business and Professions Code, the
Education Code, or the Chiropractic Initiative Act to license and
regulate individuals who engage in certain businesses and
professions.

This key part of this statute is that this is merely a recommendation made by the licensing agency. It is not binding on the court, nor is there any provision of any law which mandates the court to follow such a recommendation.

The main issue in these proceedings is public safety. Can the Attorney General convince the court that there is a link between the alleged offense and the licensee's duties to the degree that there is a threat to public safety?

When defending a professional license in criminal court it is imperative to show that there is no threat to public safety. This can be done via live testimony through witnesses who work with the licensee, submitting letters of reference, length of time in the profession and other mitigating factors. It is also important to make legal arguments highlighting the licensing board's ability to pursue an administrative proceeding, rather than short-circuiting the process by seeking action from the criminal court.

Bottom line: If you or a loved one are facing criminal charges and revocation of a professional license, contact The Law Offices of Jerod Gunsberg at (323) 633-3423 for a free and confidential consultation. You can also use this confidential contact form.

Special thanks to gt8073a for the image.
Related Categories