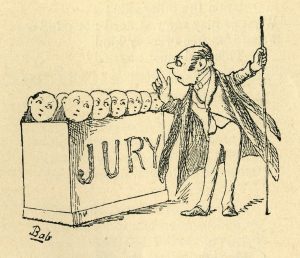 As a Los Angeles criminal defense attorney, my clients routinely want to know whether or not they should take their case to trial. I evaluate every new case that comes before me with one thing in mind: Trial. My evaluation, my analysis, and my strategy all depend on whether or not I can take the criminal case to trial. I start with the assumption that every case should go to trial. After all, everyone accused of a crime is presumed innocent and the government needs to prove their case beyond a reasonable doubt. It's not my job to accept a plea agreement unless I am convinced the government can prove their case beyond a reasonable doubt. Even if I'm convinced the case against my client can be proven, I still demand a reasonable offer to settle the case.
So, what factors determine whether I take a criminal case to trial?
Complete Discovery and Investigation
In the vast majority of cases, I make no decisions about trial until I complete discovery and do a thorough defense investigation. I ensure that the prosecution turns over all required documents, videos, interviews, and statements, and that all potential witnesses have been disclosed. If after evaluating all this evidence, I don't think the government can prove their case, the real conversation with the client begins.
What Are the Collateral Consequences of Losing at Trial?
No matter how strong a defense, trials are unpredictable. Both sides can never 100% predict what will happen once witnesses take the stand in front of the jury. Nobody knows how a jury will interpret the law. In state court, the admissibility of evidence may not be decided until the trial is already underway. There are a lot of unknowns.
Along those lines, the question for the client is always, "Can you live with a conviction?" Would a guilty verdict at trial mean negative immigration consequences? Loss of a job or a professional license? Jail and prison time? These are risks the client needs to carefully consider. If the prosecution offers an alternate charge that can protect a client's immigration or professional license status, this is also a risk that needs to be carefully considered.
Another important collateral consequence is sex offender registration. If a guilty verdict will result in a client's mandatory lifetime registration as a sex offender, then the possibility of a non-registration charge should be pursued.
Taking a Criminal Case to Trial Is Ultimately the Client's Decision
I pride myself on fighting for my clients and going to trial when going to trial is necessary. In some cases, trial is the only option or the best option to get the best result. The decision belongs to the client with the counsel of a trusted criminal defense attorney.
Related Categories