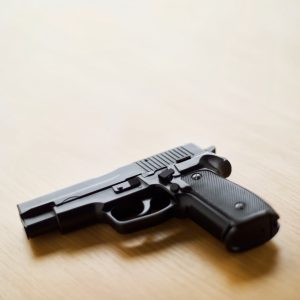 As you are likely aware, California's new Proposition 47 reclassifies 9 felonies to misdemeanors. People convicted of one of these felonies may qualify to have their charges reduced to a misdemeanor. In addition, these same people may also qualify to have their DNA expunged from the California Department of Justice database. However, for firearm rights, things aren't quite as simple.
DNA Expungement Under Prop 47
If you or a loved one were convicted of a felony, a DNA sample was taken with a cotton swab from the inside of the cheek. The DNA sample was cataloged and stored in a database maintained by the California Department of Justice. Under Prop 47, you may also be eligible for getting your DNA sample destroyed and expunged from the California database. A lawyer can assist you in doing this. After all, it's your DNA. Why should it be in a state controlled database?
Prop 47 Does Not Restore Firearm Rights
The situation for restoring firearm rights under Prop 47 is not as favorable. A Prop 47 reduction from a felony to a misdemeanor will not restore your firearm rights. In order to restore your firearm rights, you will first need to reduce your felony to a misdemeanor for all purposes under Penal Code 17b, not Prop 47. After that, you will need to make sure that:
You have no other felony convictions or registration requirements that disqualify you from firearm possession in California law. This includes other misdemeanors that may carry a ten year prohibition on owning or possessing firearms.
That you are eligible to have your firearms rights restored under federal law. This is not always easy to assess. Federal eligibility is especially difficult to assess if you have been convicted of a domestic violence or drug related offense. Tread carefully. Contact an attorney experienced with restoration of federal firearm rights and make no assumptions that you are entitled to a firearm under federal law simply because your California state convictions are reduced to misdemeanors.
If you or a loved one needs assistance with DNA expungement or has questions about any Prop 47 issue or restoration of firearm rights in general, do not hesitate to contact Los Angeles criminal defense attorney Jerod Gunsberg at (323) 633-3423 or get in touch via the secure contact form on this page.
Related Categories