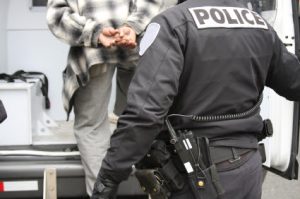 The Office of the Los Angeles City attorney has been cracking down on "party houses." You know the ones I'm talking about. You see them on the Westside and in the Hollywood Hills. Big 'ol mansions you can rent for the night or the weekend or the week. People rent them through Airbnb or similar services and then do whatever they want: Throw giant parties shoot music videos even shoot pornography. Anything goes. But it's the party houses that have attracted the most attention. These houses are in upscale neighborhoods and the neighbors have had enough. Accordingly, they've enlisted the Los Angeles City Attorney's office to help put a stop to it. How? With a noise ordinance.
Under Los Angeles Municipal Code 115.02 the city can file a misdemeanor complaint in criminal court against a homeowner who is renting out his or her property as a party house. If the police get too many complaints for loud music, they will refer the matter to the LA City Attorney Neighborhood Prosecutor Division. These are prosecutors assigned to specific neighborhoods where they deal with what are known as "quality of life" issues. The neighborhood prosecutor will usually start by calling the homeowner into a meeting, presenting whatever evidence they have, and letting the homeowner now that unless remedial measures are taken a criminal case will be filed. This is usually where it ends. But if the noise complaints persist, the next step is code enforcement.
Code enforcement is where the city starts sending out the LAPD, the fire marshals and housing code inspectors to jam up the homeowner on every conceivable zoning, construction or safety violation. They impose steep fines and attempt to force compliance through extensive fines. If the fines don't force compliance, the city can and will bring a criminal case in court.
Here is the relevant code section:
115.02 LAMC: Amplified Sound – Engaging in the installation, use, or operation of any loudspeaker or sound amplifying equipment in a fixed or movable position; – For the purposes of giving instruction, directions, talks, addresses, lectures, or transmitting music to any persons 'in or on any public street, sidewalk, park, or other public place; – For commercial purposes in a residential area or within 500 feet thereof at any time H 15.02 [a] L.A.M.C.); OR – For non-commercial purposes in a residential zone or within 500 feet thereof (except school and church purposes), between 4:30 p.m. and 9:00 a. m. (115.02 [ b I L. A. M. C.); OR – For commercial purposes in a nonresidential zone between 9:00 p.m. and 8:00 a.m. (115.02 [c] L.A.M.C.); OR – For non-commercial purposes more than 500 feet from residential zones between 10:00 p.m. and 7:00 a.m. (115.02 [d] L.A.M.C.); OR – Emitting sounds other than human speech and/or music (115.02 [e] L.A.M.C.); OR – Emitting sounds audible at a distance in excess of 200 feet, or sounds which are loud, raucous, or disturbing to reasonable persons of normal sensitiveness within the area of audibility ( 115.02 [f ] L.A.M.C.); OR – Within 200 feet of any hospital grounds or any school or church building while in use (115.02 [g] L.A.M.C.).
If you or a loved one are accused of a Los Angeles city code violation, contact The Law Offices of Jerod Gunsberg at (323) 633-3423 for a free and confidential consultation. Or you can get in touch with this confidential contact form.
Related Categories