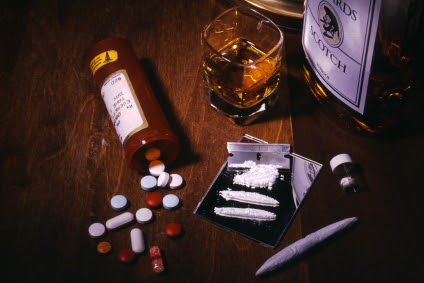 One of the most productive programs for inmates in the federal prison system is the Residential Drug Abuse Program (RDAP). For inmates dealing with substance abuse, this is a program that helps treat addiction and may reduce an inmate's sentence, if completed.
Residential Drug Abuse Program Overview
Inmates in RDAP generally spend nine months in treatment. During this time, they live apart from the general prison population. Half of the inmate's day is spent on treatment, which focuses on group therapy and addiction management skills. For the rest of the day, inmates do their normal school, work, or other activities. If successfully completed, inmates can have their sentences reduced by up to 12 months (depending on the length of their sentence). This is certainly incentive to successfully complete the program.
How to Participate in RDAP
The sentencing judge must recommend the defendant be considered for RDAP at the time of the sentencing, which is often based on information gathered from the presentence investigation report. Although it may be difficult, being candid with the probation officer about a history of drug and alcohol abuse is necessary during the presentence investigation interview to be considered a candidate for RDAP.
On the other hand, if the defendant does not have a legitimate drug or alcohol problem, it is a bad idea to fabricate one for the purposes of getting into RDAP with the hopes of a sentence reduction. Remember, the probation officer conducting the investigation checks into the background by interviewing people who are close and known to the defendant. If it is discovered that the defendant was not truthful, this will be disclosed to the judge and could have a negative impact at sentencing. Also, not every federal prison facility has RDAP. It is important for the defendant to work with an experienced drug crimes attorney, who will know which facilities offer the program, and if the defendant is otherwise qualified, can ask the judge to recommend a specific facility with the program.
If you or a loved one is facing federal prison time and would be interested in learning more about sentencing options, do not hesitate to contact the Law Offices of Jerod Gunsberg at (323) 633-3423 or via the secure contact form on this page. Learn about recent results and client experiences in our testimonials section.
Related Categories