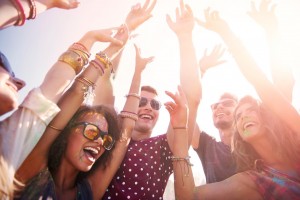 There were over 270 arrests this year at the Coachella Art and Music festival, a 15 percent increase compared to last year's festival. While the vast majority of arrests were related to possession of narcotics (especially Molly), there was a well-publicized fight between security guards that resulted in a stabbing.
So why the increase in arrests this year? Simple: there were more undercover police at the festival. In the wake of numerous high profile drug-related deaths at Southern California festivals over the past year and in the wake of the Paris and San Bernardino terrorist attacks, enforcement was higher. Festival goers weren't expecting increased enforcement. More people got caught and arrested at Coachella.
The Coachella arraignment dates are all in August at the Indio Courthouse in Riverside County.
Let's answer the biggest two questions about this year's Coachella arrests:
I only got caught with one pill; won't the DA just dismiss the case?
No. Unless there's a problem of proof with the case or some major procedural defect, the DA will not dismiss the case. Riverside County didn't pay all that overtime and go through all that effort for Sheriff's deputies to work undercover, haul everyone in golf carts to "Coachella jail" and all the rest just so the DA could dismiss the case. Your case is getting filed.
It's a misdemeanor, do I need to go to court?
If your citation says that you are charged with a misdemeanor, you do not need to go to court. A lawyer can go to court for you. If you do not have a lawyer or can't afford one, then you MUST go to court the date on your citation. Once you get there a public defender will be assigned to you. If you do not show up for court or if you don't send a lawyer to appear for you, a warrant will be issued for your arrest.
If you were arrested at Coachella or have more questions you need answered, call The Law Offices of Jerod Gunsberg for a free consultation at (323) 633-3423 or use our confidential contact form. You can also check out our website dedicated to arrests at Coachella.
Related Categories