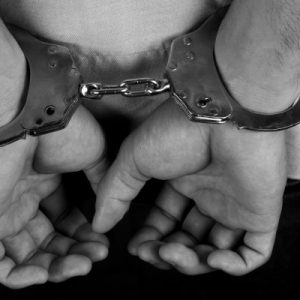 Recently, I have personally seen a marked increase in Los Angeles prostitution cases filed against licensed massage therapists who work for small independent massage businesses. I am especially seeing increased enforcement in the Van Nuys and Eagle Rock areas. These businesses are disproportionately targeted by law enforcement. Often there is no evidence that any acts of prostitution were solicited or agreed to, but people were arrested anyway. The point of these arrests is to intimidate the business owners into closing up shop and moving out of the neighborhood. If you or a loved one are a licensed massage therapist accused of prostitution, it is critical that you retain an experienced Los Angeles criminal defense attorney who is experiences in defending prostitution charges.
In Van Nuys, LA City Councilwoman Nury Martinez is pursuing the issuance of a new ordinance aimed at curbing adult related businesses along the Sepulveda corridor in Van Nuys, an area known for high prostitution activity.
As reported in the Los Angeles Times:
The councilwoman wants to pass an ordinance to temporarily prevent new topless bars, liquor stores and other "adult-oriented uses" [such as massage parlors] from opening along the targeted stretch of Sepulveda, as well as parts of Lankershim Boulevard and San Fernando Road in Sun Valley. Existing shops would be allowed to stay open, but the restrictions would halt permits for new such businesses there.
On May 9, 2014, in an interview on KPCC Ms. Martinez expressed concern that strip clubs and massage parlors on the Sepulveda track in Van Nuys attracted prostitution as well. She specifically cited concerns that children as young as 13 years old were working as street prostitutes on the corner of Van Owen and Sepulveda Boulevards with "grown men picking them up" and that pimps were using these adult business as a "command posts" for controlling prostitutes. She cited five recent arrests for pimping related offenses in Van Nuys.
This is yet another example of increased enforcement against prostitution related activity in Los Angeles. We can expect to see an uptick in sting operations against massage businesses and increased pressure and arrests for anyone involved in these adult businesses.
If you or a loved one is arrested for a prostitution related offense or any other crime in the city of Los Angeles or the Greater Los Angeles County, contact the Law Offices of Jerod Gunsberg at (323) 633-3423 or via the secure contact form for a free consultation.
Related Categories